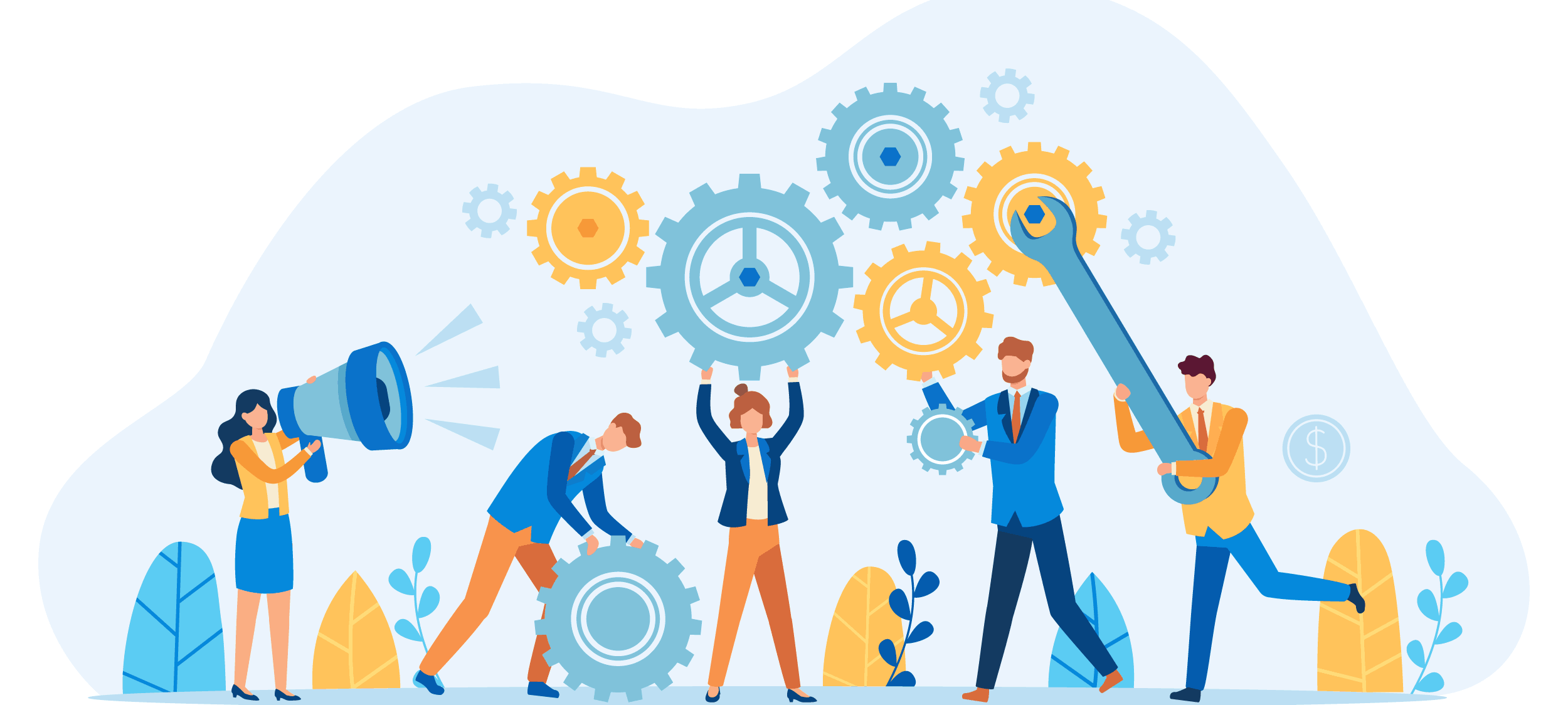 Genderize names in a LibreOffice or OpenOffice document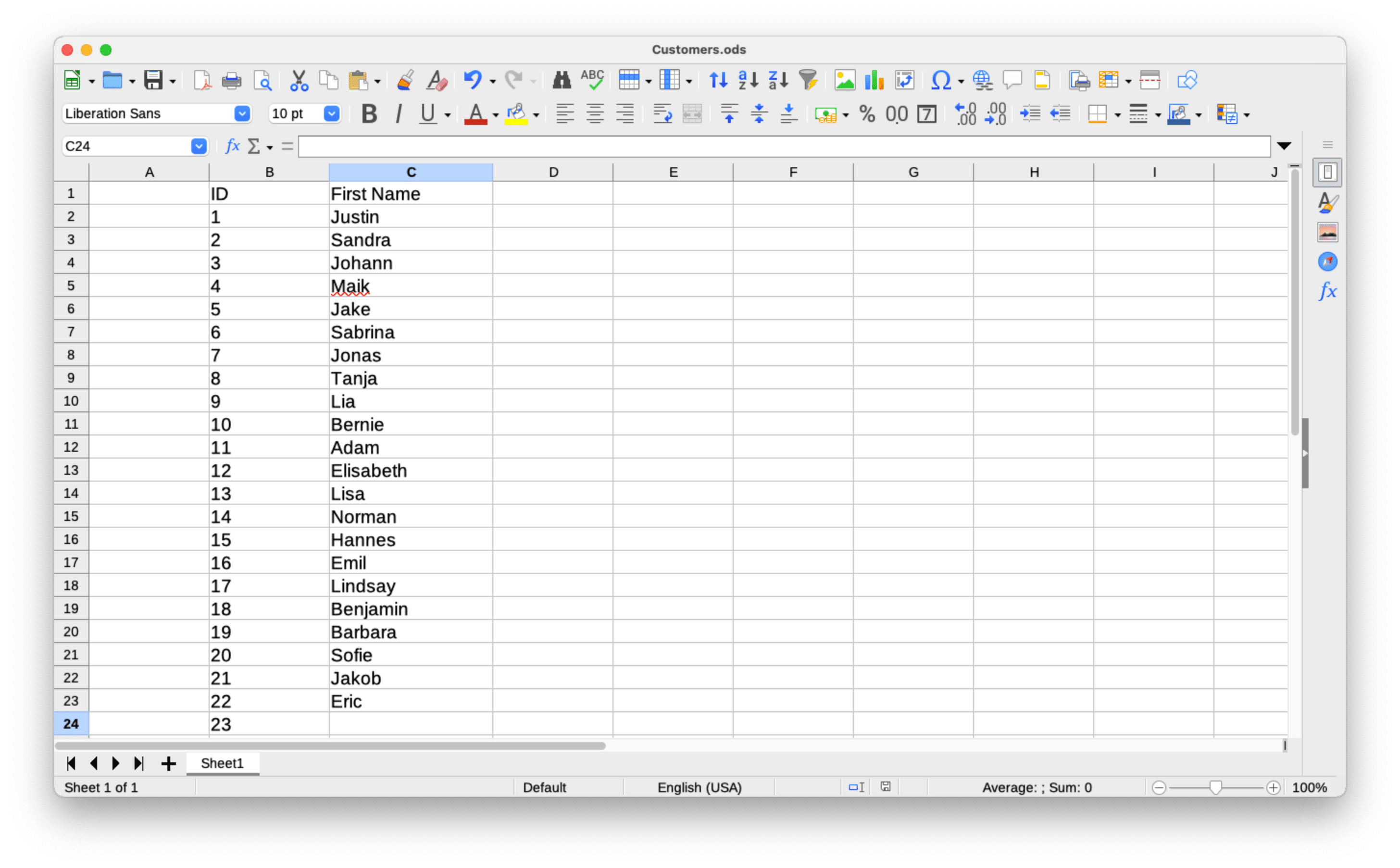 Screenshot LibreOffice Spreadsheet
"LibreOffice and OpenOffice are open-source office software suites. They are free and developed by a worldwide community."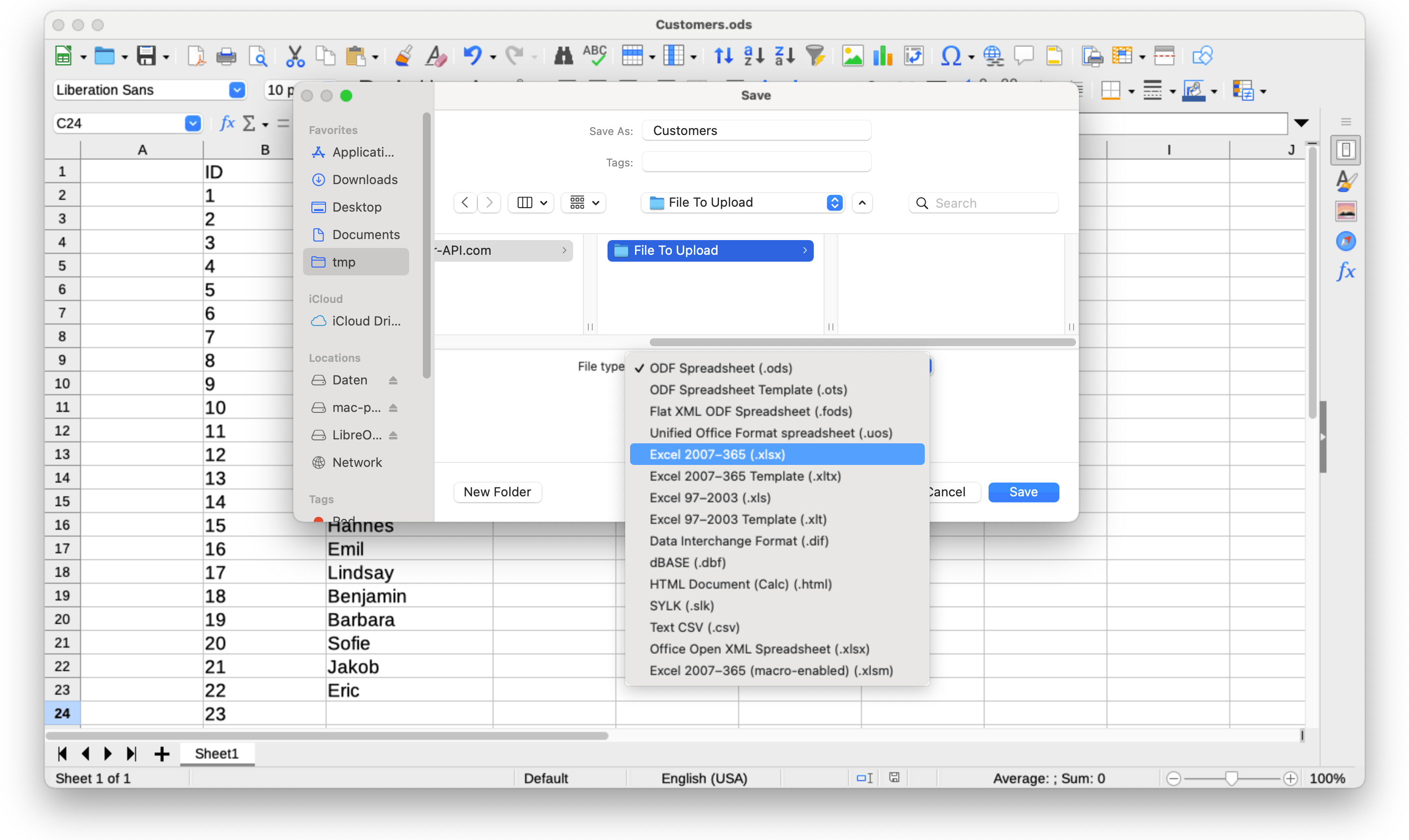 Save your .ods file as Excel 2007 - 365 ".xlsx" file.
Depending on your OS and your language settings, open the "File" menu in your OpenOffice or LibreOffice document and click "Save As". Choose Excel 2007 - 365 ".xlsx" for "File type" and save. If asked, if you really want to save this file format, confirm by clicking on the "Use Excel 2007 -365 Format" button.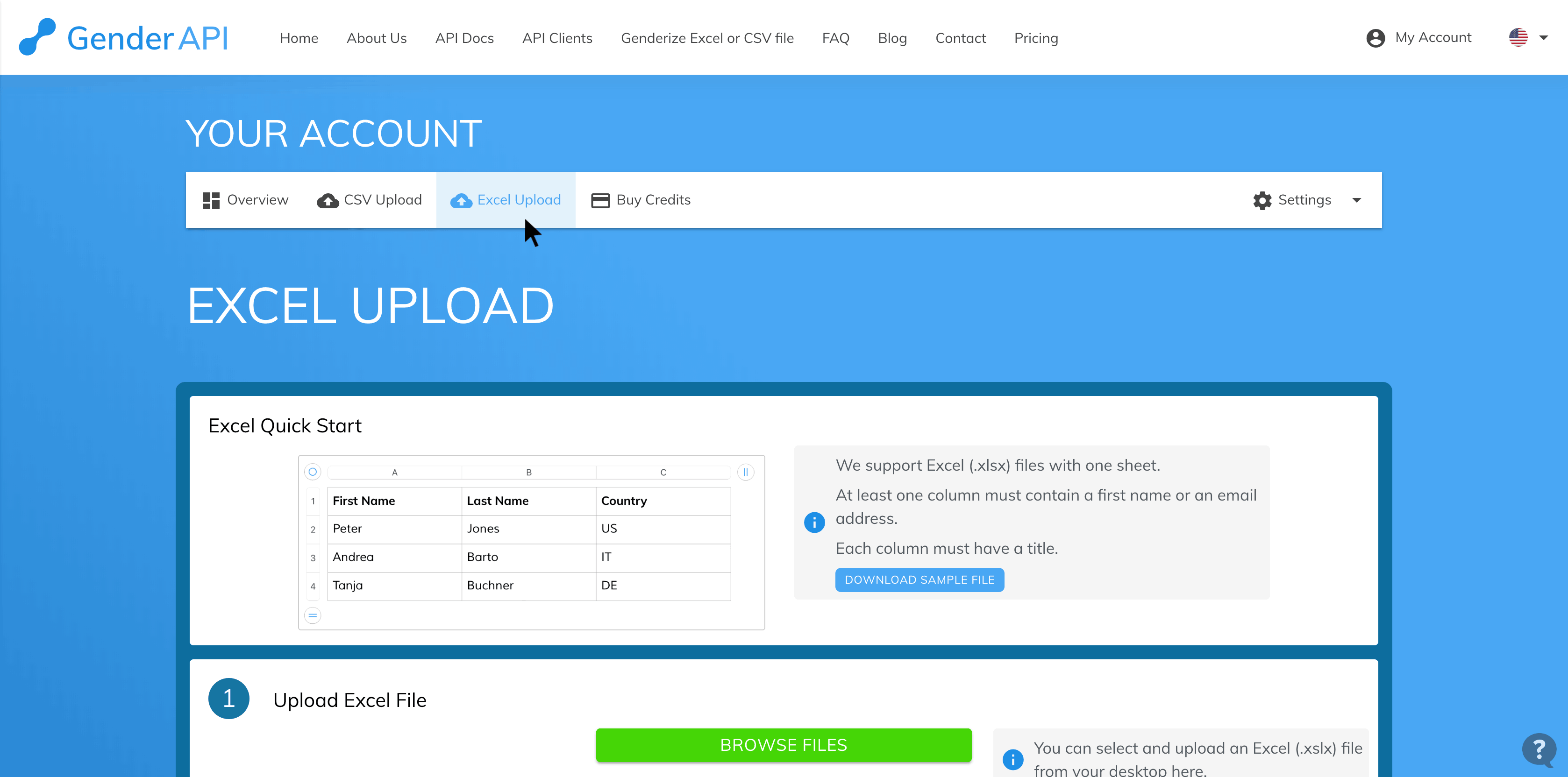 Use our Excel upload to process the file.
You can now upload the previously saved file to our platform. Go to the "Upload File" page by clicking the button below.
Upload File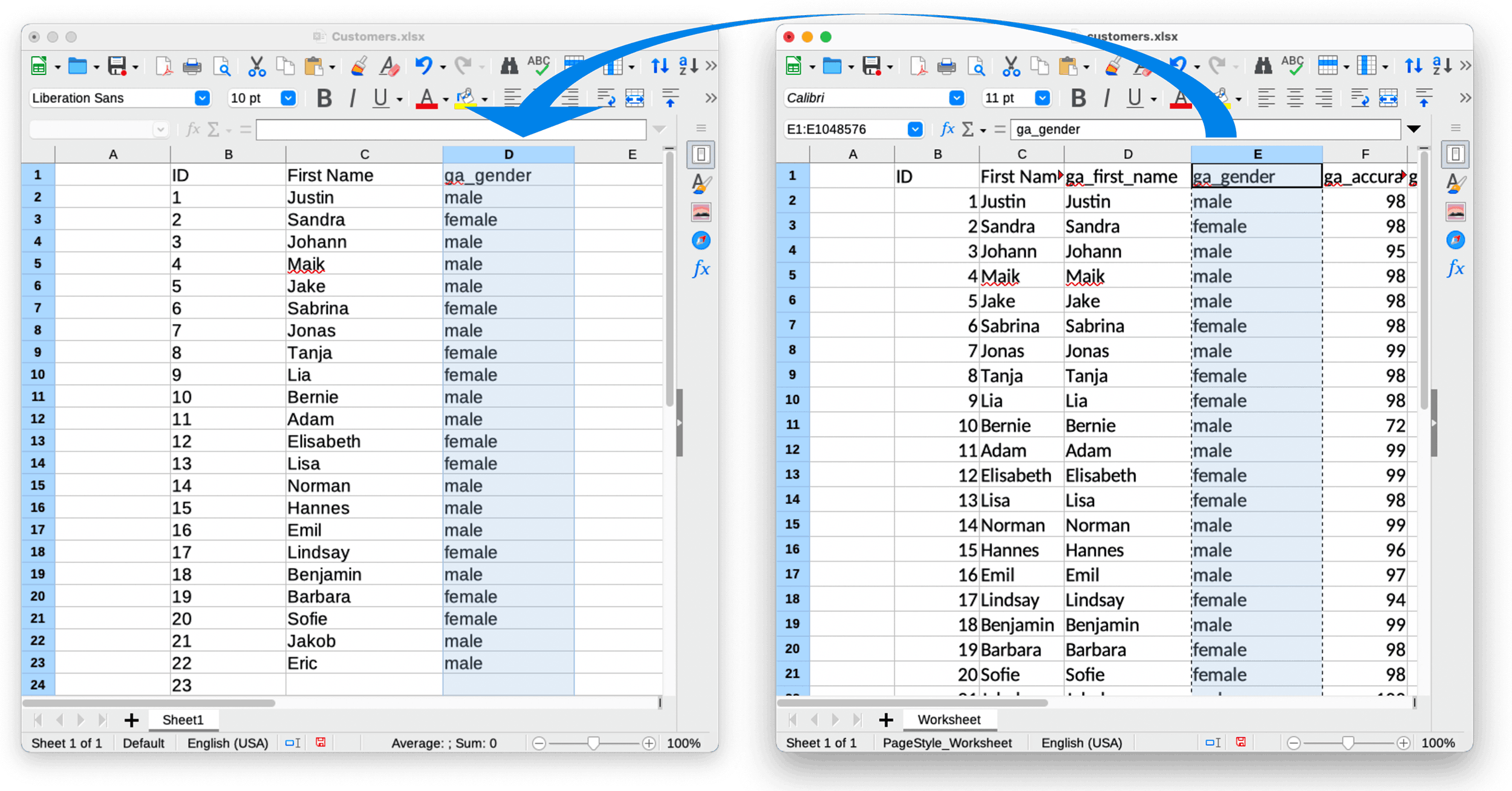 Download and open the enriched file
After your file was processed, you can download it. Simply open the file and copy the column with the added gender information back to your original file.
Have any questions?
Feel free to contact us at any time.