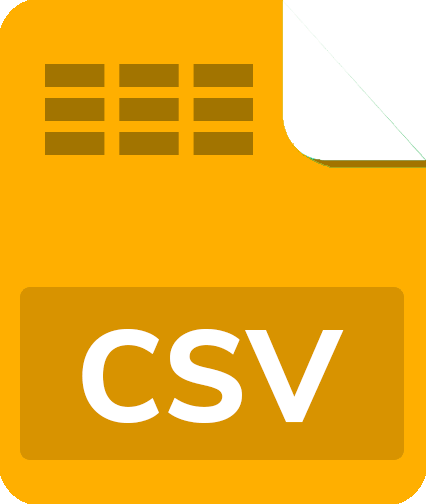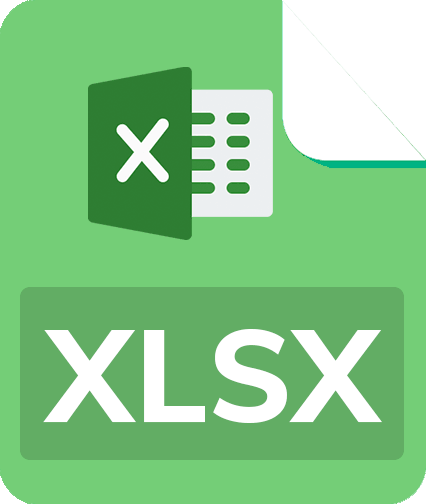 Upload Any Excel Or CSV File
Vous pouvez télécharger des fichiers Excel comportant un maximum de 200 000 lignes. Pour les jeux de données plus importants, veuillez utiliser notre téléchargement de fichier CSV. Nous prenons en charge les fichiers .xlsx comportant une feuille. Si vous téléchargez un fichier comprenant plusieurs feuilles, seule la première feuille sera traitée. La première ligne de votre feuille doit contenir la colonne avec les noms. Le fichier doit comprendre au moins une colonne avec des prénoms ; la colonne avec le pays est facultative. Télécharger un exemple de fichier ici. Exemple:


Lorsque nous n'arrivons pas à trouver un nom dans un pays donné, nous réalisons une recherche à l'échelle mondiale.
If we can't find a name in a global lookup, we perform several normalizations on the name to fix typos and cover all spelling variants.
We've implemented a multi-layer technology to provide the best results possible.
Upload The File In Your Account
If you don't have a Gender-API.com account yet, please create a free one here:
In your account, you can choose to either upload an Excel or a CSV file. No matter what you choose, the assistant and all further steps will be the same.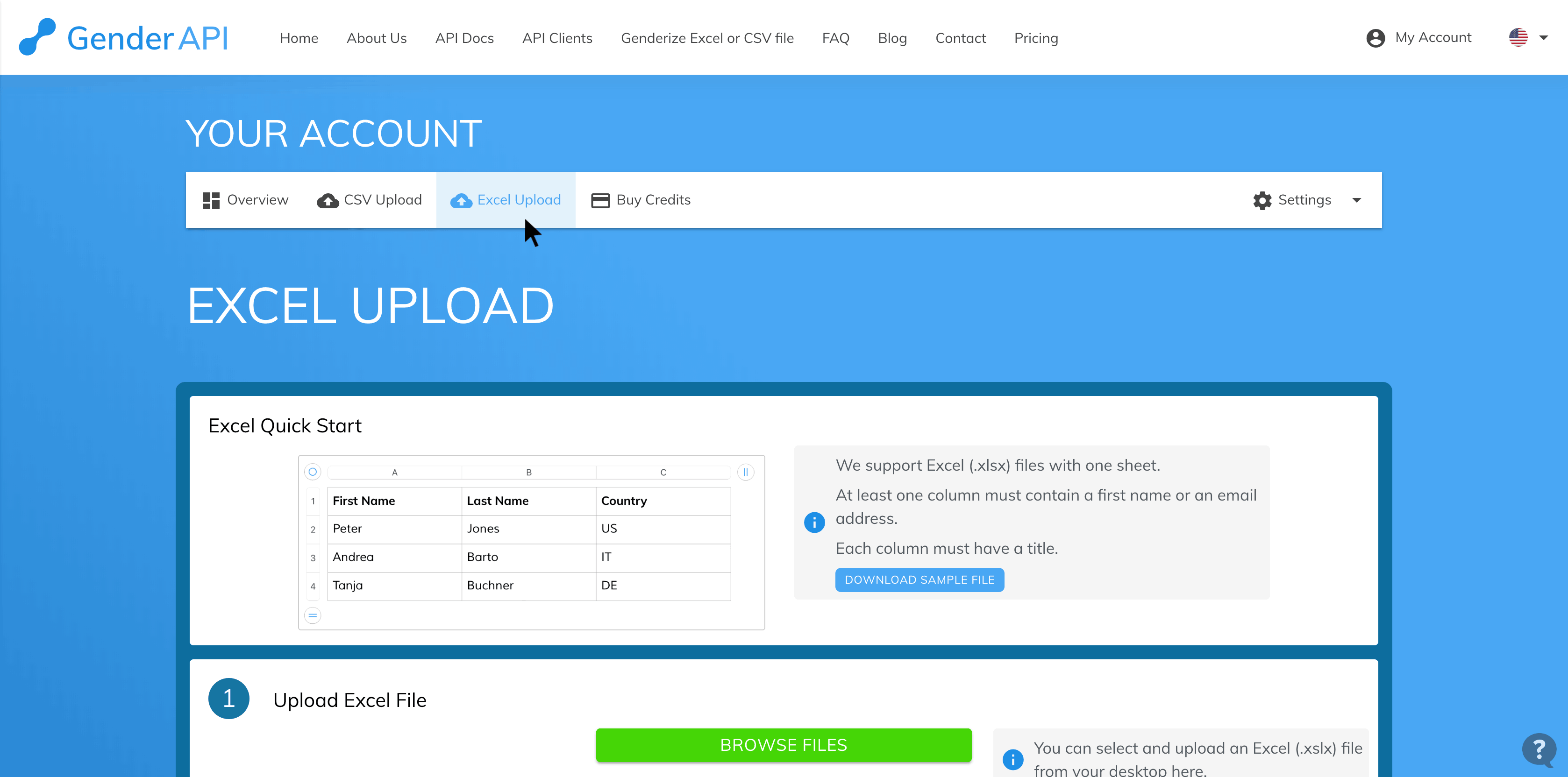 Download The Enriched File
After the file got processed you can download the enriched version of your file. We added the columns ga_firstname, ga_gender, ga_accuracy and ga_samples.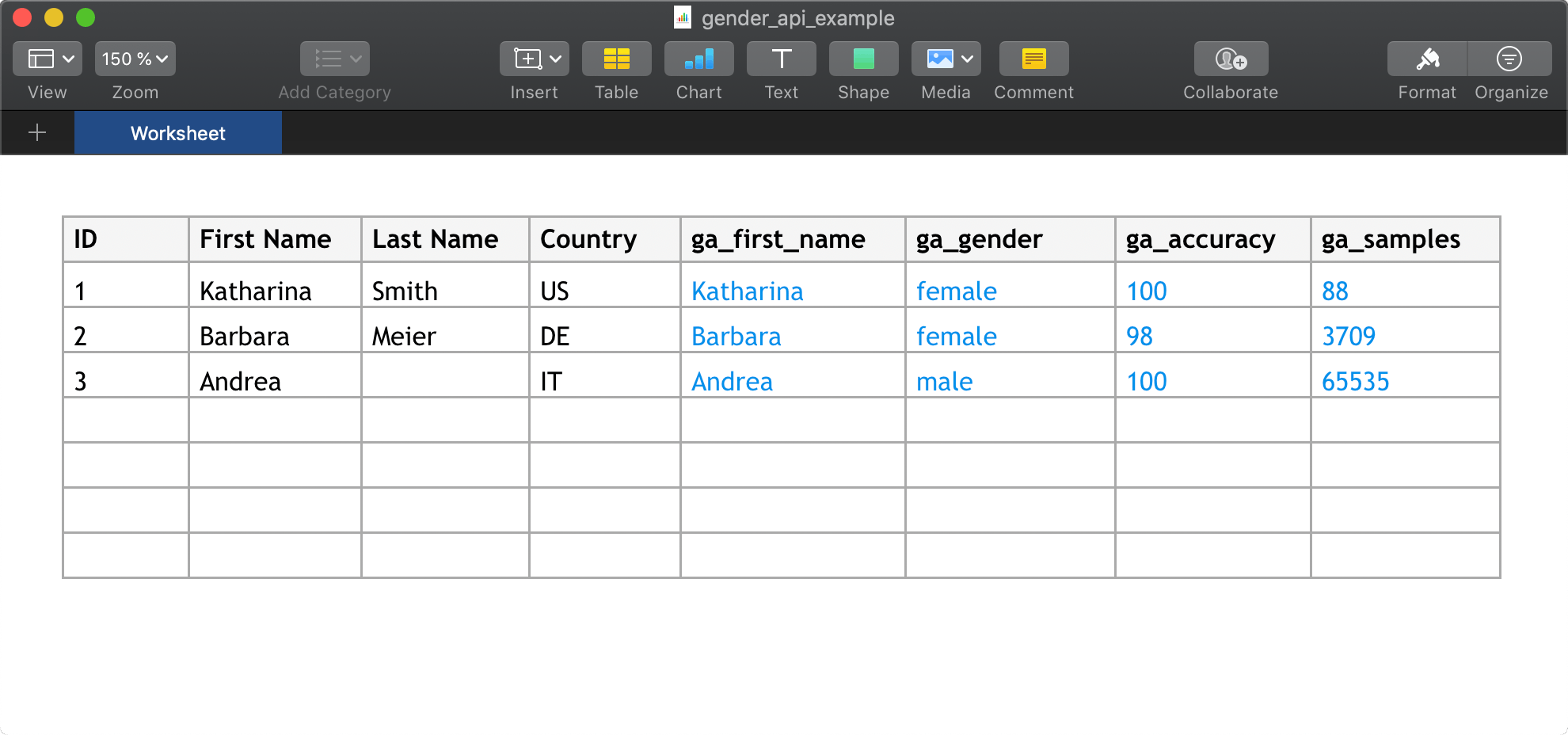 The column ga_firstname contains the name we used for the lookup. This value can be sometimes be different from the provided first name. For example, if the given first name is a username with numbers, we try to extract a name from it.
ga_gender contains the determined gender and ga_accuracy shows you the probability of how sure we are that this result is correct.
With ga_samples we give you an insight on how many records we have analyzed to determine the probability.